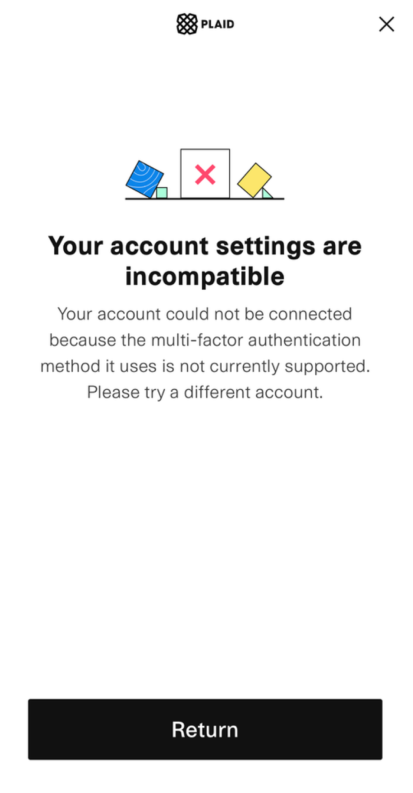 This error typically results when Multi-Factor/2-Factor Authentication (i.e. MFA or 2FA) settings on your financial account are incompatible with what Plaid is able to support—including but not limited to—MFA settings that require a One-Time Passcode at each login.
If this is the case, you may not be able to use Plaid to link your financial account with apps at this time.
If you do not have this type of MFA setting enabled for your financial account, there may be an error or issue with Plaid's connection to your financial institution. We're likely already aware of and investigating this issue, but if you'd like a closer look into your specific connection:
Please reach out to the app or service where you're attempting to connect your financial accounts. They can look up your account in their system and investigate all corresponding connection attempts via Plaid.

If you are attempting to use the

Plaid Portal

, then you can log in to your account to get in touch.
As a reminder, Plaid does not create an account about you when you connect or attempt to connect your financial accounts to an app or service.