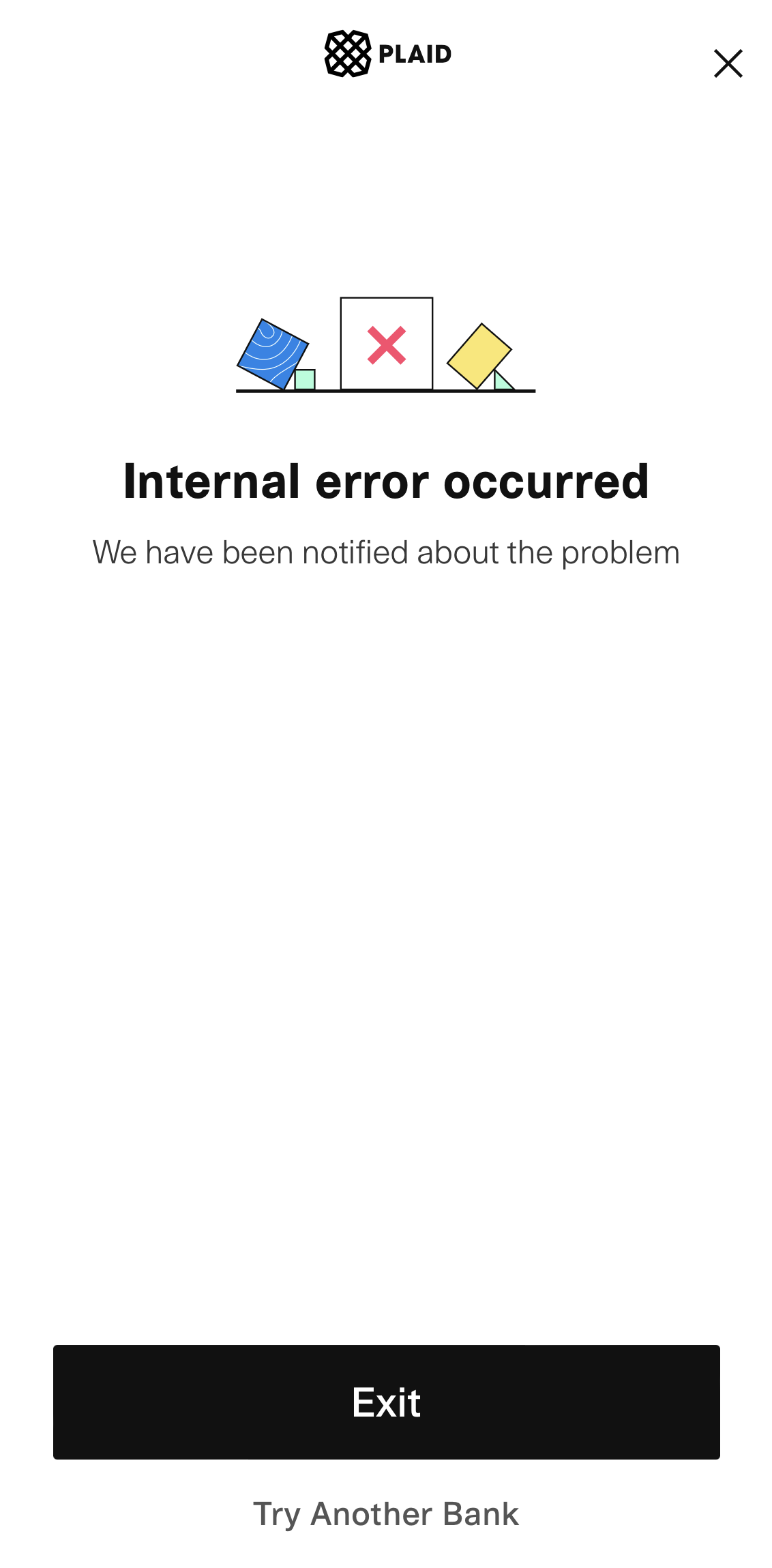 This error typically results when an unexpected issue arises with your connection attempt. Common causes of this error include your financial institution experiencing login issues or the integration between Plaid and your financial institution is experiencing errors.
If you're seeing this error, we're likely already aware of and investigating this issue, but if you'd like a closer look into your specific connection:
Please reach out to the app or service where you're attempting to connect your financial accounts. They can look up your account in their system and investigate all corresponding connection attempts via Plaid.
If you are attempting to use the Plaid Portal, then you can log in to your account to get in touch.
As a reminder, Plaid does not create an account about you when you connect or attempt to connect your financial accounts to an app or service.